"Whoever is generous to the poor lends to the lord, and he will repay him for his deed."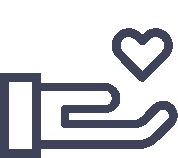 Pastor Serge Senga first opened his heart to invite the Lord Jesus in 1984, in a public meeting of the Full Gospel Business Men's Fellowship International in the city of Moanda, DRC. This is where the Lord would use him to start with a group of people the first FGBMFI Youth Chapters in Kinshasa and through the country.
Ordained as pastor in October 2011, Pastor Serge Senga is now the senior pastor of Ville de Refuge Ministries and Church in the heart of Baltimore, Maryland since October 2012. He and his wife Nadine are the miraculous parents of their son Elikya 6 and a daughter Annayah 4.
Our Podcast channel is coming very soon, stay tunned and be empowered and inspired to get to your next level in God!
stay connected and inspired